I've gotten a little food inspiration recently on Pinterest and have decided to share a few with you.
One thing that I make now – several times a week – is No Knead Bread. Most of you know that I although I love to cook, I'm not that great of a baker. Doughs that I have to knead or roll out into pie crusts are not my cup of tea. And, my lack of having the knack for it shows in my final results, ergo, I've quit trying. So, when I saw a Pin of a pretty loaf of bread with a caption underneath that read, "No Knead Bread" I figured it was worth taking a look.  The instructions seemed easy enough – as a matter of fact – the author demonstrated with photos of her four-year old making a loaf, just how incredibly easy it is. How hard could this be, I wondered?
After a trip to the grocery store to buy yeast (I had a package in my cupboard that was at least 50 gazillion years old, so thought better of using it) I tried my hand at it. My first loaf, although very tasty, didn't rise as much as the one in the photo I had seen, and I guessed it was because I used rapid-rise yeast and not instant as the recipe had called for. No store in my little town had the instant in stock, and since I don't know that much about baking with yeasts, I guessed there wasn't such a thing, anyway. Turns out, there is a product called instant yeast, and the trick for using rapid-rise instead is to use more in your recipe. I doubled the amount in the next loaf, and voila, it turned out perfect!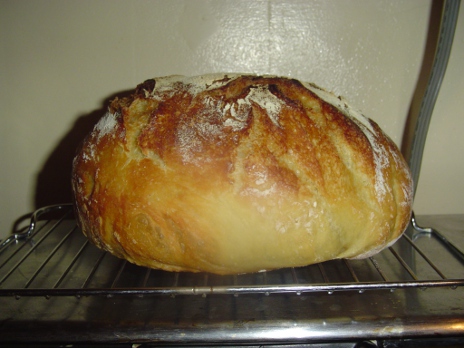 Another recipe I tried was for crack-tastic crackers.  Saltine crackers, canola oil, red pepper flakes and a packet of dry ranch dressing. Simple! I use Keebler Town House crackers since I don't normally keep saltines in the house. These are yum to eat as snack, but I also envision making them to use for canapes for guests, too.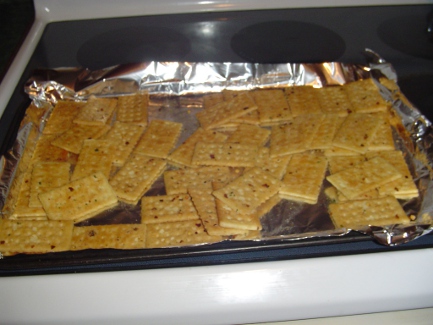 Another wonderfully good find is the chicken and dumplings recipe, I found recently. I already have several recipes for this dish in  my recipe book. One calls for using one of those tubular cans of biscuits for the dumplings and another calls for making a quick dough out of Bisquick and dropping by spoonfuls on top near the end of the cooking process. My recipes are okay, but not great. My new recipe for chicken and dumplings  is FANTASTIC!  This recipe calls for making dumpling noodles, requiring rolling out dough and cutting into strips. Easy! I thought I took a picture of this completed dish, but cannot find one. Trust me when I tell you mine looked just like the picture here.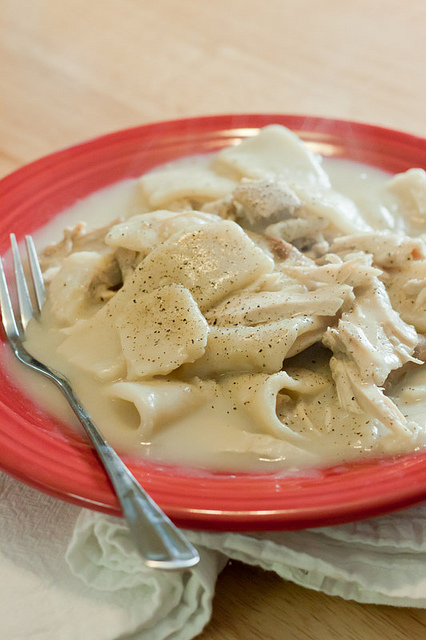 And, this broccoli dish brags that it is the best broccoli ever. I agree! I can't find my photo of this dish, so I borrowed this one from the author.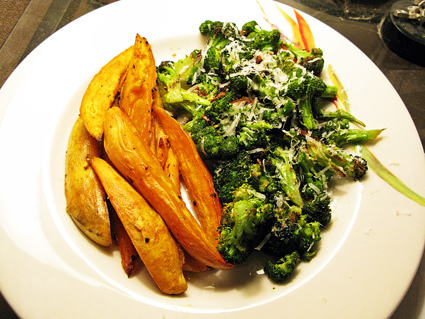 I've also been inspired to made pumpkin cupcakes, Thai ribs, roasted green beans, and stuffed pasta shells.  I've "pinned" lots of other recipes to try, too – for soups, salads, appetizers, entrees, side dishes, desserts.
It's so much fun to try new dishes!