Ever since we bought our little country bungalow ten or so years ago, I have wanted to update a little outdoor building I refer to as my plant shack.
I've loved my little plant shack from the very beginning. I'm not sure why. It should have been torn down, it was so ramshackle. I guess I fell in love with the idea of having a grown-up place to play – a place I could call my own.
So, Brian and I have looked at it for years, wondering if it was salvageable or if it should be torn down. It always took a back seat to the gazillion other projects we worked on in our spare time. And, during all that time, I dreamed about all the fun stuff I would do if I ever had my very own woman cave.
So, for 10 years, even though there were no walls on this building, I kept my plant supplies, gardening supplies, pots and tools stored on the shelves.
One year, Brian wrapped the building in heavy plastic (as a temporary solution) and I overwintered a myriad of plants in there. The plastic walls lasted only a year and did not keep out the cold temperatures as much as I would have liked, so in subsequent years, I dragged all of my plants inside my tiny house again for wintering.
But, then, just last week Brian finished a job several days early and had a few free days to work around the house. He suggested that he could begin the work on my plant house or finish cutting out some overgrown brush and stumps in our front yard.
Well, we all know what I wanted to do.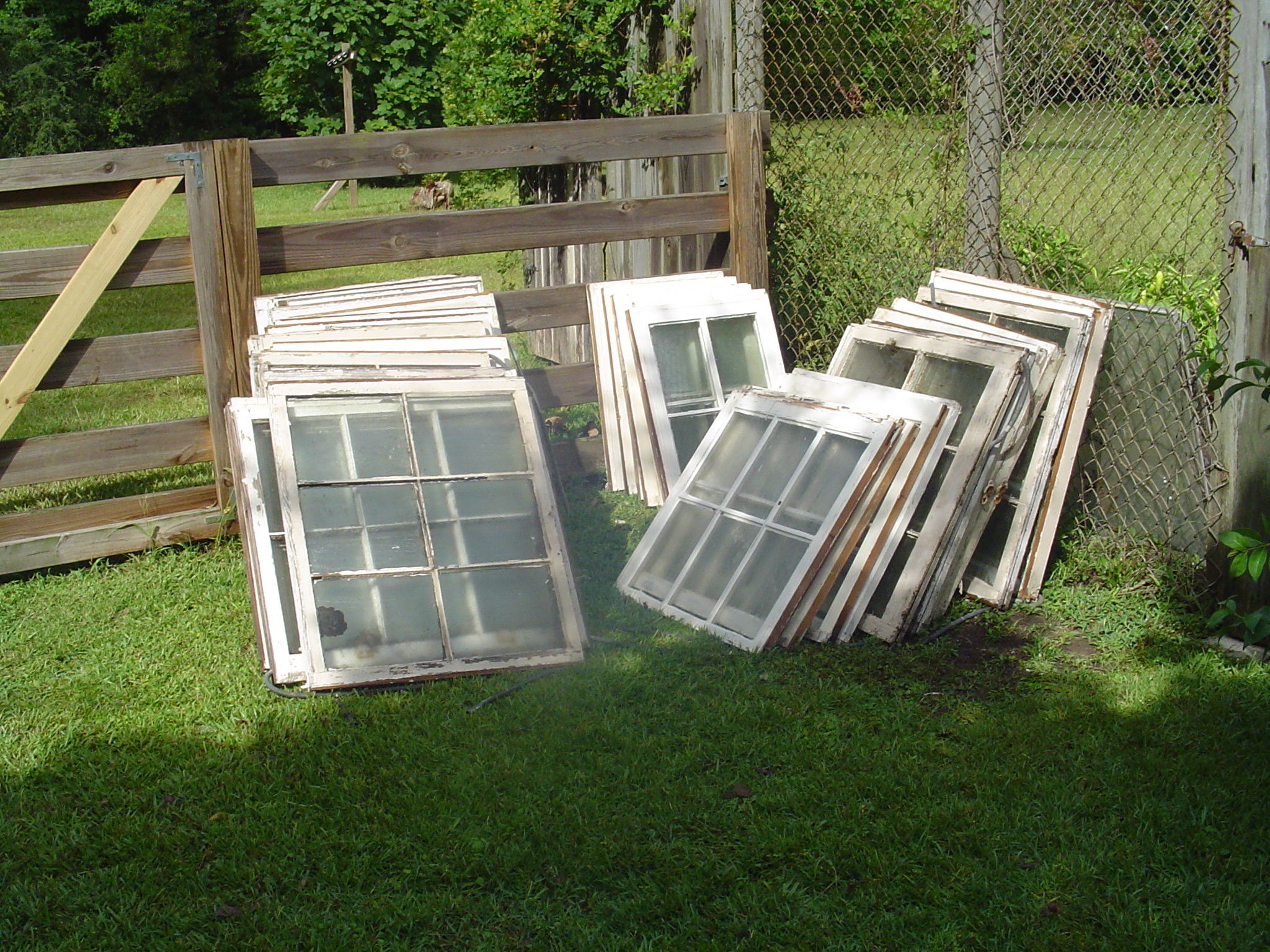 First, I emptied out the old hen house of all the old windows we had been saving, sorting them according to size and quality. These will be the new walls of my plant house.  Pictured above is about half of out stash! Then, I moved all the contents of my plant shack to the now empty hen house for temporary storage.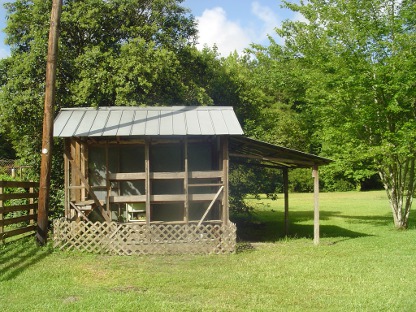 In the "before" photo above, you can see the tin roof and covered porch. And, in the photo below, the concrete floor. This is where we begin.
(Oh, yes, and Sam Dog wanted to get in on the picture, too! He's such a ham.)
So, after two days, here is what we have to show you.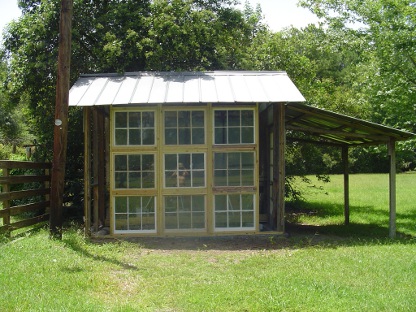 Oh, yeah, baby, I'm already loving it and everything it represents! My very own charming, shabby chic, funky junky love  plant shack!
Soon, very soon!