I love living in the Lowcountry and my favorite town in the universe – Charleston. Okay, so I don't live exactly in Charleston, but close. Very close. Here's a few pictures from my photo album. Hope you enjoy them as much as I do!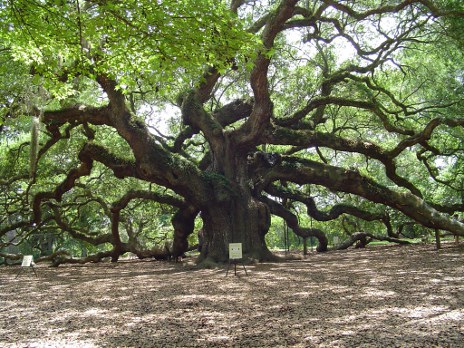 The magnificent Angel Oak is on John's Island. It is estimated to be between 300 to 400 years old. It has a height of 65 feet and a circumference of 25.5 feet.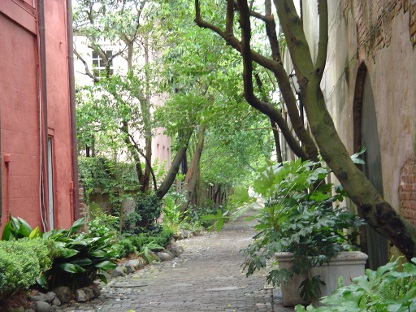 This is one of many beautiful alleyways downtown.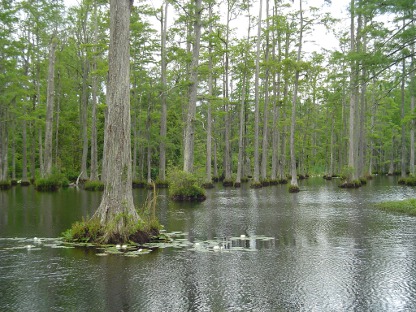 Cypress Gardens is located on a former rice plantation. It is a blackwater bald cypress/tupelo swamp. Some of the more notable movies filmed here include The Patriot, Cold Mountain, The Notebook, North and South, and of course, The Swamp Thing.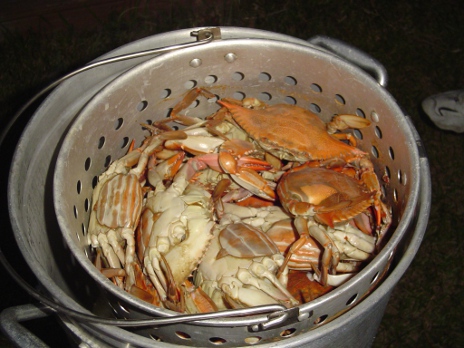 A yummy batch of local blue crabs, no longer blue now that they are steamed and ready to eat!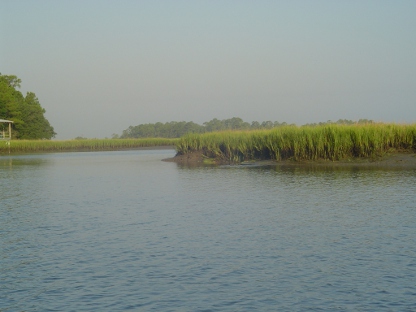 A tidal creek behind Folly Island. It is my favorite fishing and crabbing spot and I refuse to reveal its exact location!