Today I'm going to share with you my favorite Bloody Mary Mix recipe. This makes a pitcherful.
First, assemble all the ingredients: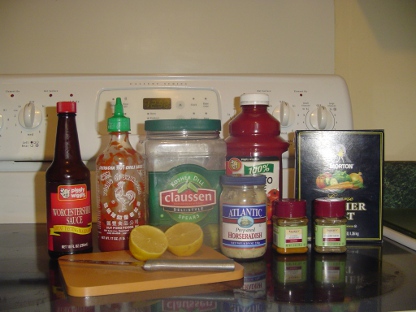 Next, mix it all up.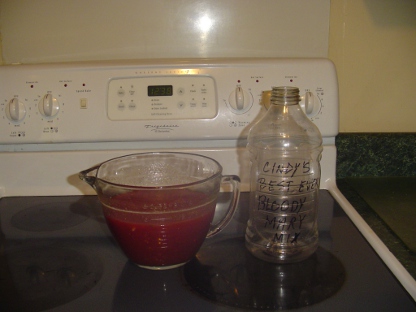 I have an 8 cup Pyrex container that works great for mixing.
Then I transfer the mix into my "Cindy's Best Ever Bloody Mary Mix" container, which is a re-purposed V-8 container).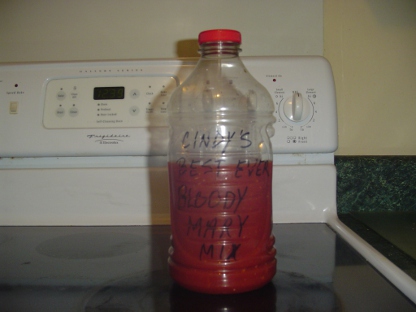 Then, put it in the refrigerator and chill overnight.
The next morning, add 2 cups vodka before serving!
Or, do like I do, and instead of adding all the vodka at once, just add a shot or two to each individual glass, fill with mix and garnish with whatever toppings you like best!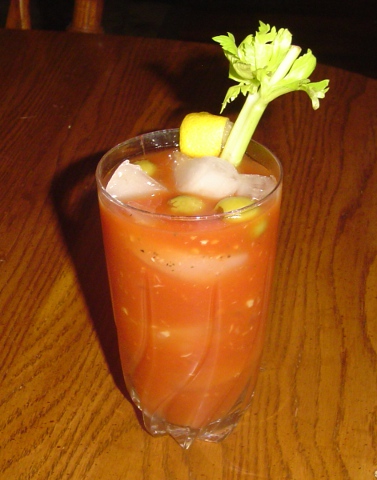 RECIPE:
4 cups tomato juice
1 cup pickle juice
1/4 cup fresh lemon juice
1 tbs. horseradish
2 tsp. worcestershire
2 tsp. curry powder
1 tsp. sriracha sauce
1 tsp. kosher salt
1/2 tsp. celery seeds
1/2 tsp. black pepper
Mix and chill overnight.
Add 2 cups vodka before serving.